A global business…
There's a chance you've never heard of ARAG, but we employ over 4,000 people worldwide. Every year we venture into new countries to offer our great range of smart insurance products and services.

Our UK office was opened in Bristol in 2006, and while we are free to follow our own path we regularly collaborate with our international colleagues.
…with a sense of purpose
ARAG was founded, way back in 1935, on the principle that everyone should be able to assert their legal rights, not just those who can afford it.

We may insure many different aspects of life around the world today, but protecting people from the costs of legal action still lies at the very heart of what we do.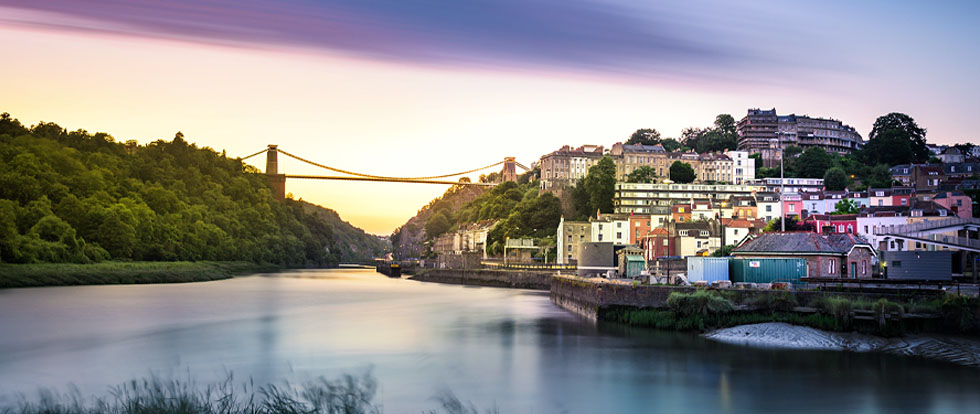 Bristol at its best…
Bristol has often been highlighted as one of the best cities to work in in the UK and our two Clifton locations have everything you might want on their doorstep. Whether you're popping out for a burrito at lunchtime, or indulging in some after-work shopping it's all right here: restaurant, bars, supermarkets, boutiques, theatres, cinemas, museums and art galleries… BS8 has got it all!
…and most connected
BS8 is one of the most connected parts of the city, making your daily commute affordable and easy.

A dedicated train station at Clifton down is only a few minutes walk away with regular connections to Stapleton Road, Montpelier, Sea Mills, Shirehampton, Avonmouth and of course Bristol Temple Meads. From there you can go anywhere in the country.

Whiteladies Road is also serviced by multiple bus routes and connects with various Park & Ride services. We also have several car parks nearby for those who drive, and even a limited number of spaces at the office itself which is a huge luxury in Clifton.