Before The Event Sales Team
If you need any assistance, please get in touch.
We are focused on providing an exceptional customer service, our Business Development team is split between the Before-the-Event and After-the-Event markets and regionally to ensure that you receive specialist knowledge and a personal service.
City of London & the M4: Matt Warren

Hello, I'm Matt Warren, UK Sales Manager at ARAG.
Matt has been working in insurance for 21 years. He started in personal lines with Allianz before moving in to BTE legal insurance and then staying in that field for the past 14 years, always in sales or business development roles. He's an expert in legal expenses and heads up our BTE sales team, leading and managing a team of BTE Broker Account Managers developing BTE legal expenses and assistance products within the UK. In addition to this Matt also develops business in the South West and City of London.

He describes Bristol Rovers as his "first love" but never made it into a sporting career. He tried when he was younger with a part-time role in a sport shop, but got fired after two weeks for throwing the shoe boxes around.
South East: Chris Clacy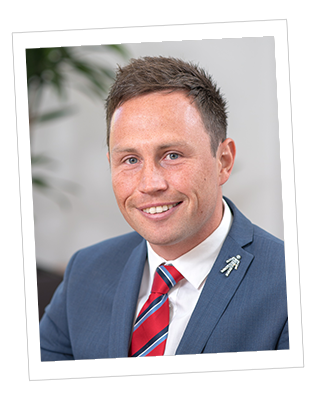 Hello, I'm Chris Clacy, Broker Account Manager at ARAG.
Chris is responsible for developing new, existing and key accounts predominantly in the South East of England. He's been working in the industry for over 12 years and has been specialising in Legal Expenses Insurance for the last 4 of those. His previous roles include spells with A-One Insurance, A-Plan, BJP and Zurich.

In his free time Chris is a sports fanatic. He tells us plays golf to a low single figure handicap and has also run 6 marathons in the past few years!
Midlands & South West: Jason Howse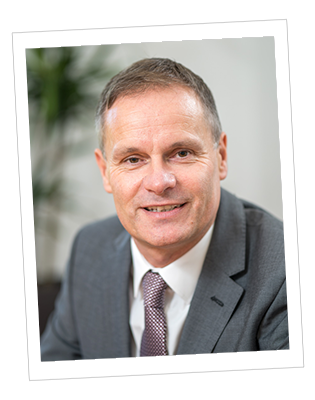 Hello, I'm Jason Howse, Broker Account Manager at ARAG.
Jason is ARAG's Broker Account Manager for the South West and Midlands and is responsible for developing new and existing client relationships. Jason has a CII diploma in Insurance, and he's been in the legal or the insurance sectors for almost 20 years with roles. He brings his experience of both to best support his clients and colleagues in his work with ARAG.

When not in the office he has a wide interest in sport, particularly football supporting Manchester United and playing 5-a-side every week. He also has a second (very important) job, providing a taxi service for his teenage daughters.
The North, Scotland & Northern Ireland: Paul Harvey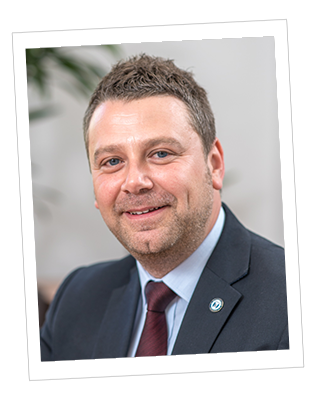 Hello, I'm Paul Harvey, Broker Account Manager at ARAG.
Paul is one of ARAG's Broker Account Managers, focused on developing new and existing broker relationships in the North of England. Paul joined ARAG in early 2018 and brought with him over 20 years of experience in Insurance working for several industry leading companies.

When he's not working Paul is a big music fan, so spends a lot of time attending gigs up and down the country and also supports his local football team FC Halifax Town.
London Square Mile: Colin Fennelly

Hello, I'm Colin Fennelly, City Account Manager at ARAG.
Colin's primary focus at ARAG is to support existing Broker and MGA business within the Square Mile, develop new relationships and design bespoke schemes that best fit the needs of his clients. He's especially excited about the new dynamics that InsureTech companies bring to the table and getting to be a part of that innovation.

Colin has been working in insurance for over 25 years with roles in claims, underwriting and business development. Outside of the office he's also a keen tennis player though he claims that "alas whilst mentally I am still the teenage superstar, physically those are my salad days!"
London Square Mile: Peter Williams
Hello, I'm Peter Williams, City Account Manager at ARAG.
Peter has 16+ years' experience in various sales management roles, with over 5 years' experience in the insurance industry. During his time working in the insurance sector, he has been responsible for growing and maintaining relationships with brokers, insurers and MGA's to support their risk management propositions.

Outside of work, he loves his sports. he used to play rugby but realised it's far safer and easier watching it and he also enjoys football, cricket, golf and skiing.

Broker Account Handler: Ben Parkinson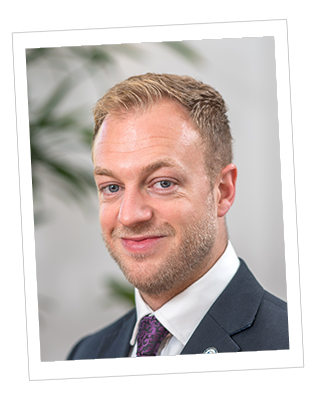 Hello, I'm Ben Parkinson, Broker Account Handler at ARAG.
Ben is our Broker Account Handler, based out of the Bristol office and only a quick telephone call away. He's been in Legal Expenses Insurance for 11 years so knows the products inside out and is currently working towards his Dip CII. He loves working for ARAG and living in the heart of Bristol.

Outside of the office Ben is also a part-time DJ and a long-suffering Manchester United fan.
Insurers, Banks & MGAs: George Bladon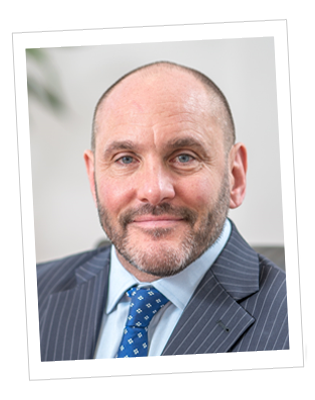 Hello, I'm George Bladon, Corporate Account Manager at ARAG.
George is a Chartered Insurer and a Fellow of the Chartered Insurance Institute and, having worked in the legal expenses insurance market for over 30 years, has gained a considerable amount of experience and expertise.

As a Corporate Account Manager, George looks after some of our largest business partners and is always actively seeking new business opportunities.

Outside work, George is a keen photographer and an avid sports fan.
Insurers, Banks & MGAs: Justin Freeman

Hello, I'm Justin Freeman, Corporate Account Manager at ARAG.
Justin is a Corporate Account Manager at ARAG, with over 18 years of marketing and business development experience. He is renowned for his energy, enthusiasm and positive approach. Having worked in Legal Expenses for a number of years he has a wealth of experience and really enjoys working with his corporate partners.

When he's not doing insurance, he likes to unwind playing drums in a band and travel to Colombia with his wife.
Insurers, Banks & MGAs: Daniel Liam

Hello, I'm Daniel Liam, Corporate Account Handler at ARAG.
Daniel has been in the industry for 9 years focusing on Legal expenses and ancillary products. As a Corporate Account Handler, Daniel works alongside our Corporate Account Managers to assist with our larger business partners.

Outside of work, Daniel is studying a BA (Hons) in English and Spanish and has a keen interest in street art and traveling.