Our Management Team
ARAG plc was founded in the UK in 2006 by a team of highly motivated market professionals. With an ARAG Management Team who have a combined experience totalling well over 100 years in the legal expenses industry and covering all aspects of the business, we have the pedigree and expertise to fully understand what our clients want.

We concentrate on creating innovative products coupled with exceptional service delivery in both the Before-the-Event and After-the-Event legal expenses markets. In addition we have a unique range of emergency assistance products designed to offer unrivalled customer service.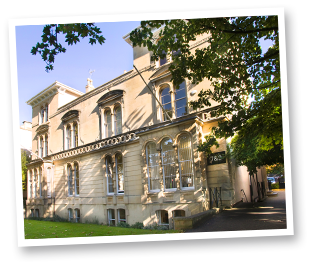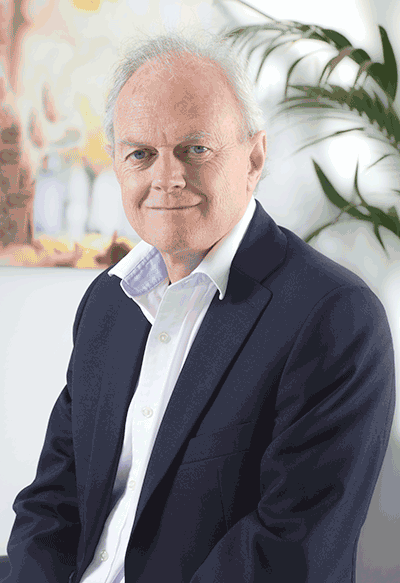 Career and interests:
I joined Legal & General straight from Bristol Grammar School and spent ten happy years as a Liability Insurance Underwriter including working in the City of London before returning to Bristol in 1987 to take up a career in Legal Expenses Insurance (LEI).

LEI was at that time relatively small, but over the years it has grown substantially, and I'd like to think that I have played a significant part in raising its profile and importance within society as a whole.

In 2006, I seized the opportunity of being part of launching ARAG into the UK, particularly as ARAG's strong heritage since 1935 has always been based on a simple idea that "every individual should be able to assert his or her rights, not just those who can afford it".

My passion is to ensure that this idea becomes reality in the UK.
Video

Tony Buss, Managing Director of ARAG UK, shares the vision and values that are important to his organisation.

Career and interests:
I have worked in the legal expenses industry since leaving school in the 1980's, undertaking a variety of roles including underwriting, sales and product development before settling down at ARAG and heading up the Underwriting & Product Development teams.

In February 2018 I was delighted to join the ARAG UK Board and am looking forward to helping shape the future strategy of the business. I view legal expenses as a challenging market that offers many opportunities to work alongside brokers and insurers, enhancing their own products and services.

Video

David Haynes talks about the importance of innovation in crafting products to meet the specific needs of customers.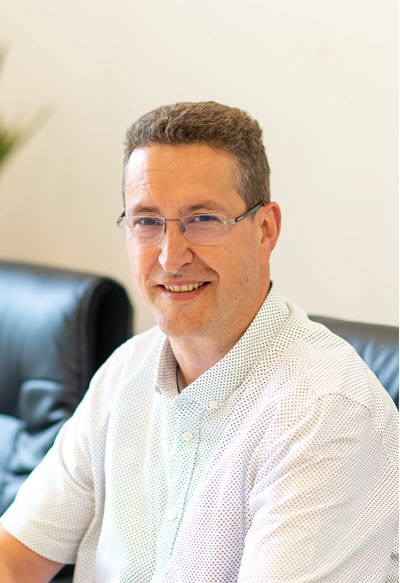 Career and interests:
I started with ARAG in November 2020, in preparation for the retirement of longstanding CFO Bob Moreton. Bob retired in May 2021. I have taken over from Bob responsibility for Finance, IT and BI/Data. As the new CFO I am very much looking forward to helping ARAG with the next stage in its journey and growth. Opportunities to utilise appropriate data to help support the business will be key to success in the future, as will adapting to new ways of working.

I have worked in the insurance industry for most of my career, mainly in the London and Lloyd's insurance markets including senior roles with Mitsui Sumitomo, QBE, XL Group, Hamilton Insurance Group and Markel International. In those roles I enjoyed being a part of both global players with responsibility (and related travel!) across Europe, Asia, and the US, as well as with smaller start-up operations.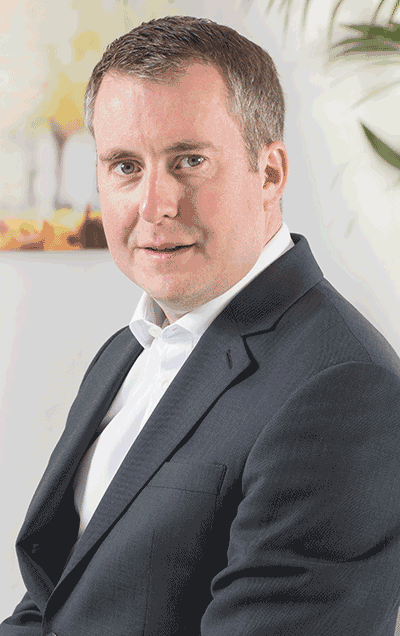 Career and interests:
My entire professional career has been based in insurance, working within claims and customer services since 1999. All but two years have been spent in Legal Expenses Insurance.

I joined ARAG in 2007 and have held various positions within the Claims department since, latterly as Claims Manager, which has given me an in-depth understanding of our customer needs and how to deliver a quality service which is something I remain passionate about protecting.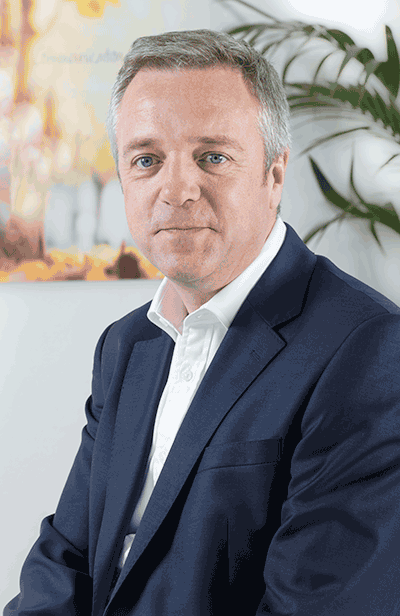 Career and interests:
I graduated with an honours degree in Business Administration and initially worked for a Lloyd's broker in the City and then as a commercial underwriter for a composite insurer.

Enjoying face-to-face contact with brokers, I moved into development underwriting and then was tempted by a role in legal insurance, which soon took me from South London to Bristol. Having enjoyed studying in the West Country (and the cheaper house prices!), this soon became home and since then I have married and now have two teenage children.

I helped found ARAG UK and initially just looked after the Before-the-Event sales function, but did such a good job I now head up the After-the-Event sales team too! I also manage the Marketing team where we combine our collective skills to link customer journey and a clear brand strategy.

Video

Head of Sales, Andy Talbot, talks about the ARAG approach to building profitable relationships with our business partners.