Winter positive feedback for our Claims Department
Published on 10/11/2017
As anyone in the insurance industry knows, claims service can be the hardest thing to get right but great service can often go unappreciated. Winters are inevitably tricky for home emergency claims, which come in waves on the back of bad weather, leaving customers distressed and anxious. So, we've been particularly pleased with some of the positive feedback our claims handlers have been getting, as winter arrives.

"Lovely", "Thrilled" and "Fantastic" are not words often used in the insurance claims process, but all are among the many plaudits offered by ARAG Home Emergency policyholders as we helped them through some of the stressful events that the recent storms brought with them.
A lot of our Home Emergency business is in the High Net Worth sector," comments Head of Sales, Andy Talbot "so, customer expectations are understandably high. But that makes feedback like this all the more gratifying.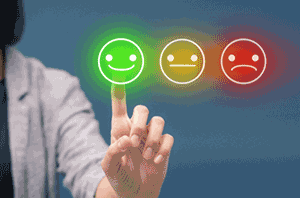 It's no secret that the key to delivering any service is setting clear expectations and meeting or surpassing them. Customers are generally understanding, even at the worst of times, but they need to feel that someone has a plan and the expertise to put things right, as quickly as possible.
We don't try to pretend that we never fall short of our own, very high standards and there are always surprises that old properties and a British winter can throw at you," continues Andy, "But we're the first to put our hands up if something doesn't go according to plan, and the claims teams are brilliant at keeping customers informed and helping them through what are always really stressful times.
Quality of service has always been one of the key things that ARAG has differentiated on. So, we really have to deliver on that. As we head into another winter, I'm really pleased that we're living up to the high standards that partners and policyholders have come to expect of us.