Homelyfe picks ARAG as legal insurance for household offering
Published on 20/04/2018

Insurtech start-up Homelfye has selected ARAG to provide the home emergency and legal expenses insurance cover with its buildings and contents proposition, which can be purchased through the revolutionary Homelyfe app in just a few minutes.
The option to take home emergency and legal expenses insurance is included within the app quotation process, providing a seamless way for customers to buy these important covers alongside their building and contents policy.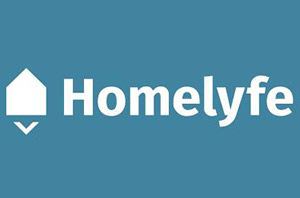 We've worked hard with Homelyfe to deliver something that really suits them and will work for their clients," comments ARAG account manager, Colin Fennelly. "ARAG is known for being really flexible in our product design, but the way the product is delivered is often just as important."

"The industry is changing rapidly and the latest generation of insurance start-ups can't work with off-the-shelf, one-size-fits-all solutions."

Homelyfe launched in 2017 with the intention of being a new kind of insurance company that uses technology to make buying and managing insurance easier for consumers. The start-up promises consumers "home insurance in under 4 minutes".

"ARAG has been very accommodating" adds Homelyfe founder and CEO, Peter Goodman "Our business is about shaping the insurance buying experience around the customer. ARAG understands that and has worked with us to help deliver it."

"Homelyfe is a great example of Insurtech at its best," continues ARAG Head of Sales, Andy Talbot "It's not technology for its own sake, but something that really offers a tangible benefit to the insurance customer and we're really pleased to be a part of it.