Sales teams expand as Andy Talbot takes reins of both ATE and BTE accounts
Leading legal expenses and assistance provider ARAG has appointed two new account managers as Head of Sales, Andy Talbot, takes responsibility for both the company's After-the-Event (ATE) and Before-the-Event (BTE) sales teams.

Also joining the ATE sales team is Paul Morgan, who will be working with law firms and intermediaries, particularly in South Wales and the South West of England. Paul has 8 years of account management experience within a law firm and many more in the logistics and publishing industries.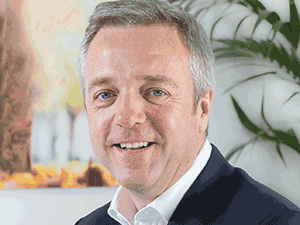 I'm very pleased to be adding the ATE sales team to my remit at a time when ARAG is expanding our sales operations." comments Andy on his increased role. "Both our BTE and ATE sales teams are well-established and full of experience, but it's great to be adding some new faces to the line-up."

"Paul and Basil come to us with plenty of experience and highly successful account management careers already behind them. I know that they are both really excited to be taking up their new roles so it's a real pleasure to welcome them to ARAG.