ARAG Group launches business in Canada underwritten in the London market
Published on 03/11/2016

The ARAG Group has continued its international expansion with the launch of ARAG Services Corporation in Canada. The new company is an approved Coverholder at Lloyd's and has its headquarters in Toronto.

Heading up the new ARAG subsidiary is Peter Talacek who brings twenty years of experience in the Canadian insurance industry to the role of CEO. Initially, the company will operate in the three provinces of Ontario, British Columbia and Alberta.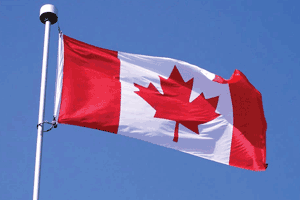 Acting as an intermediary, ARAG Services Corporation will develop legal insurance products and manage underwriting, sales and marketing activities in the Canadian market. The company will primarily focus on group policies for private customers and small to mid-sized companies, sold through insurance brokers as well as unions and associations, following the distribution model for legal protection favoured in the UK market.
We will be offering an impressive combination of outstanding products and excellent customer service for the Canadian market," explains Peter Talacek. "Employment issues, defective goods, and tax matters can be very complicated and costly. We will support our customers by enabling them to assert their rights – regardless of their financial standing
ARAG legal insurance products also include legal services, such as a telephone legal advice and online access to an extensive range of downloadable legal documents.
It has been great supporting the launch of ARAG in Canada," adds ARAG UK boss, Tony Buss, "especially as we have just celebrated the 10th anniversary of our own formation in the UK. Canada is a much younger market for legal protection products, so we're really looking forward to helping Peter and his team to bring the ARAG vision into a new territory.
ARAG now operates in 17 countries in Europe and North America. The launch in Canada follows the Group's expansion into Denmark, in 2015.
Canada offers us extraordinarily interesting growth prospects, as legal insurance is largely unknown there," explains Paul-Otto Faßbender, Chairman, CEO and majority shareholder of the ARAG Group. "The international legal insurance business is a major pillar of our business strategy. ARAG recorded 7.7 per cent growth in this segment alone and €511.2 million in premium income last year. ARAG has been successfully engaged in international business operations for 54 years