ARAG continues 'outstanding' organisational success with Best Companies 2022 results
Published on 26/08/2022
ARAG has retained its 2* status as an Outstanding Company to Work For in 2022. Best Companies is designed to help improve workplaces and recognise outstanding organisations throughout the UK via anonymised annual survey.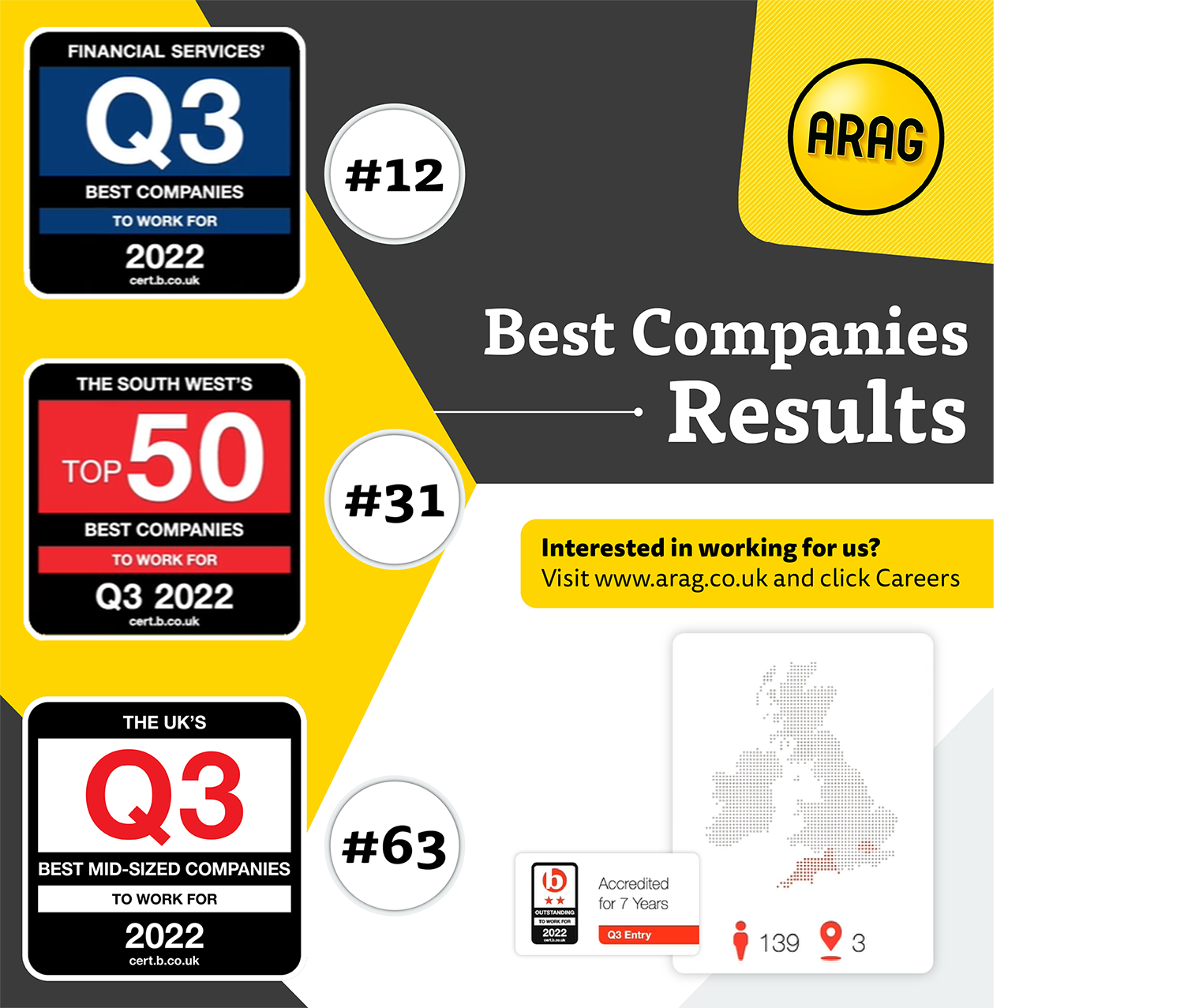 ARAG was founded on the principle of Access to Justice; this extends beyond the work that we do for our customers, to include fairness and equality for all who work here.

We're proud of the work that our team achieves, and that they continue to be proud to work for ARAG.

Ian Screen, People Services Manager at ARAG adds:
I am delighted that ARAG has again been recognised as a great place to work, and thank all our people for sharing their experiences with us. It's this openness that will allow us to kick on and become a stronger, more diverse and more successful family.
View all quarterly results and our Best Companies profile here.
Disclaimer - all information in this article was correct at time of publishing.