Workers are afraid to claim for compensation following accidents at work
Published on 12/07/2016
Under the headline "More than four in 10 workers fear claiming for compensation" this week's Insurance Post reports on a You Gov survey which found that 45% of workers in Britain fear losing their job if they take legal action against an employer.
The research conducted alongside the survey was commissioned by claims.co.uk and revealed that workers could be at risk of mistreatment and exploitation due to a lack of awareness of their rights. 23% of workers surveyed were not aware that their employer is legally obliged to have insurance for workplace injuries. A representative from the researcher pointed out that: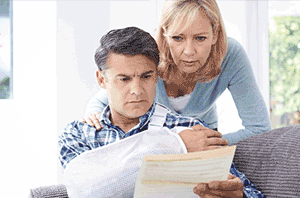 If workers are unaware of the insurance their boss is required to have, and are too fearful of losing their job to make a claim, they may work in dangerous or unhealthy conditions without raising complaint. This is particularly problematic in industries like construction, where there are ample health and safety rules, which are time-consuming for employers but essential for employees [...] There are occasions where legal redress is the only option, both essential for the victim and beneficial in a much wider sense as it helps to stamp out dangerous practices. Almost half (48%) of 18-24 year-old's questioned were unaware of employers' legal personal injury insurance obligations.
If young workers are unaware of the insurance their employer has, we think there is a risk that they could also not realise that insurance is available to protect them against legal costs to bring their personal injury claim.

It is our vision to enable everyone, not just those who can afford it, to assert their legal rights. Our Family Legal Solutions policy protects all family members living with the householder – including adult children living at their parent's home. It makes sense for clients to opt-in to legal expenses insurance where it is not already embedded within clients' home insurance; however for individuals who do not have before the event legal expenses cover our Recourse Complete After-The Event policy provides an alternative solution.