A better summer for access to justice
Published on 14/11/2017
June's snap election hadn't even been called when we were putting together our last issue, and it transformed not just the wider political landscape, but also the immediate future of legislation set to have a major impact on our market and policyholders.

Reforms to tackle the so-called "compensation culture" ran out of parliamentary time, but the political impetus seems to have survived in the Civil Liability Bill. In spite of the mauling it took at Select Committee, the claim of saving motorists £35 on annual premiums still made the summary of the new bill in the Queen's Speech.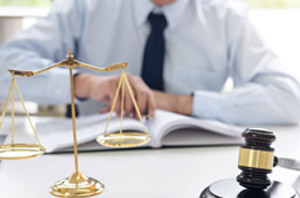 Further scrutiny and the government's diminished position in the House of Commons may force some compromise on the controversial 'whiplash' proposals, but the priority demanded by eight pieces of Brexit legislation makes the planned October 2018 implementation seem unlikely.

The courts may have a reputation for moving a little slower than Westminster, but the impact of one decision handed down over the summer is equally important.
In July, the Supreme Court ruled that the fees charged since 2013 to bring a case to an employment tribunal were unlawful. UNISON succeeded in proving that the fees, which ranged from £390 to £1,200, were indirectly discriminatory and restricted access to justice.

As well as sorting out which fees should be refunded (successful applicants may already have recovered them in their settlement) the government will also have to manage increased demand on the tribunal system and ACAS, where the early conciliation process introduced in 2014 is still mandatory.

ARAG's personal and commercial policyholders have been largely insulated from the fee regime and its reversal, underscoring the great value that legal protection offers, but removing the fees barrier while maintaining the compulsory ACAS process, strikes a balance between the interests of employers and employees.

If all that were not enough, in September, the Ministry of Justice proposed a new mechanism for calculating the 'discount rate', in response to the collective outcry thrown by insurers when the rate was revised in February.

Precisely what rate the new mechanism will produce remains to be seen, but a sensible compromise seems likely, so there should be no return to the serious underfunding of long-term care that severely injured people suffered for so long.

While there are still clouds on the horizon, it has been a better summer for access to justice than we might have foretasted and some threats to the stability and great value that our policies offer seem to have abated, for now at least.