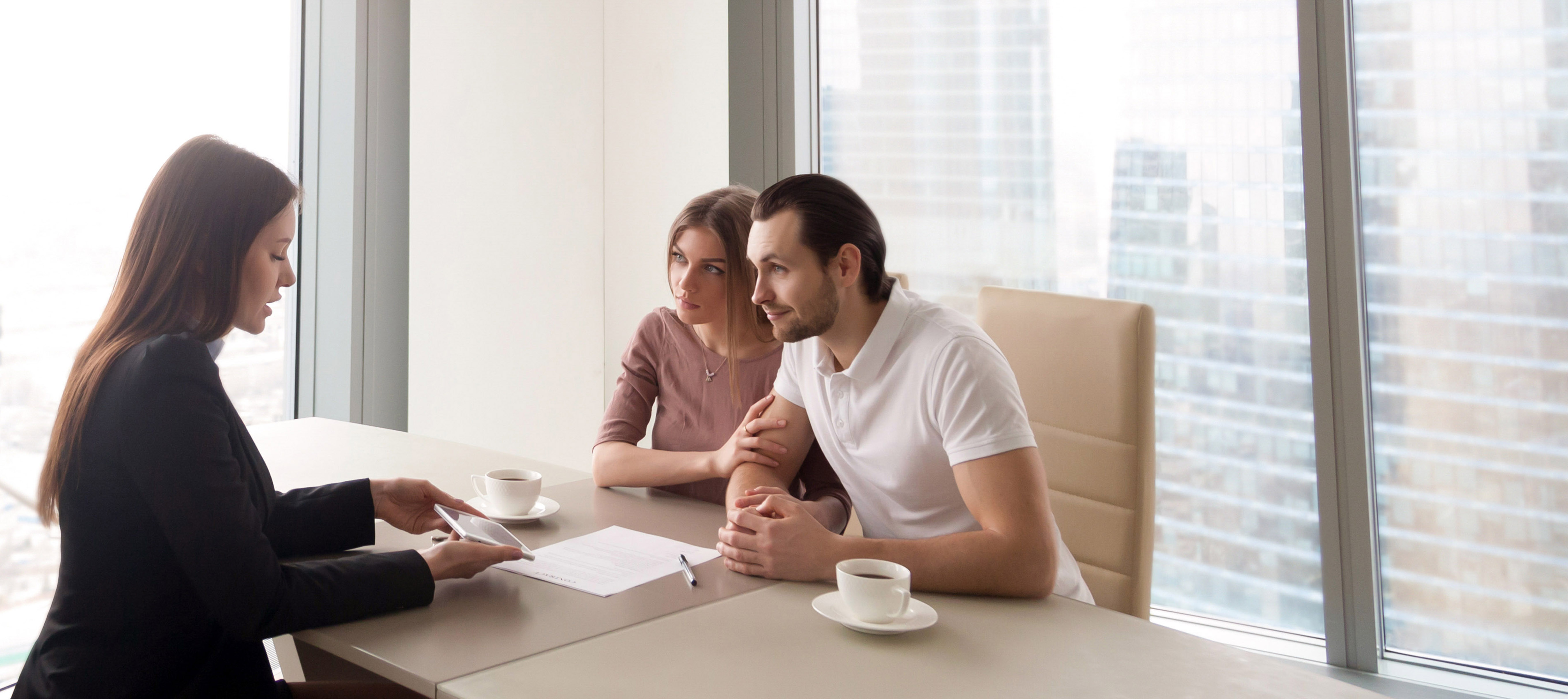 COVID-19 Landlords FAQs
Published on 29/05/2020
Updated on 16/03/21
We realise that these are exceptionally stressful times for anyone renting a property and it can really help to have all the relevant information in one place when you are trying to navigate swiftly changing legislation. To help with this, we have put together some information on the questions that are most often being asked by callers to our legal advice line.
What support are you offering landlords during this epidemic?
First, even if all rental payments have been made, we can provide you with template documents and legally sound correspondence that will enable you to initiate discussions with your tenant in a reasonable and structured way, and to create a deed of variation to reflect any changes to the terms of the rental agreement that may be agreed. If necessary, this can be followed up with support from our specialist property law firm who can help negotiate a legal agreement.

Some tenants may want to negotiate an end to their tenancy if, for example, they need to relocate or have alternative accommodation to move into. In these circumstances, it may be possible to negotiate a deed of surrender, which would allow them to exit the tenancy on mutually agreed terms.

If you believe that you may be in the early stages of a potential problem or there is a small amount of arrears, our approved legal specialists can help them to explore options such as repayment plans or a deed of variation or surrender, that fits your circumstances.


The courts are experiencing significant backlogs and it is taking them much longer to respond to and hear claims. In light of this, the Courts are placing much more emphasis on parties cooperating with one another so Judges are likely to look less favourably on landlords who have not acted reasonably and shown sympathy towards their tenants' predicament. So, reaching a workable compromise with their tenants is likely to be every landlords' best option.

If you are an ARAG policyholder, you can access this support by calling either the Legal advice helpline number or the Claims number in your policy wording.

Now that the Coronavirus Act 2020 (the 'Act') has passed, how does this affect Residential Landlords?
This legislation has a significant impact on landlords' rights to evict a tenant. The government has released guidance on the legislation and guidance on notice periods click here to find out more

Whilst the Act has not stopped landlords exercising their right to serve a notice on their tenants requiring possession, the changes introduced in the Act has extended the amount of notice you must provide tenants.

Section 8

If a tenant is in 6 months arrears, 4 weeks' notice can be given under a s8 notice.

Section 21

If the tenant is under 6 months arrears, 6 months' notice has to be given.


If I have served a valid notice prior to this legislation coming in, can I start possession proceedings?
Yes, provided your notice has not expired. A s8 notice is valid for 1 year and in England a s21 notice is valid for 10 months from service.
What if I already have a repossession and rent guarantee claim underway, will that continue to be paid?
For discussion on individual claims, please contact your claims handler who will advise how to proceed. This may include steps such as attempting to agree a payment plan or temporary variation to the tenancy agreement. As with any claim these are subject to ongoing prospects of success.
What is the current position with evictions?
The eviction ban was most recently extended until 31 May 2021 meaning that, unless you fall under a limited number of exemptions, you will not be able to arrange an eviction to be carried out whether you have an Order for Possession that the tenant has failed to comply with. If, for example, you are owed at least 6 months rental arrears and have an expired section 8 notice then you may be able to seek permission from the Court for an eviction to be carried out despite the current ban. Our specialist legal advisers will be able to advise you further.

The Courts are still operating and there are no issues with issuing claims with the Court and seeking an Order for Possession.
What are the alternative solutions should my tenant default on their rent?
It is likely that some tenants will default on rent due to a fall in income. An alternative to serving a notice requiring possession is to enter into a temporary agreement with your tenant for a reduction in rent for a short period with a payment plan to pay off the arrears.

As per the answer to question one, if you believe that you may be in the early stages of a potential problem or there is a small amount of arrears, our approved legal specialists can help you to explore options such as repayment plans or a deed of variation, that fit your circumstances.

If you are an ARAG customer, you can access this service by calling the legal advice helpline or claims number in your policy wording.
If I am contacted by my tenant regarding a maintenance issue but they have coronavirus or are self-isolating, what is my obligation to the tenant?
Your legal obligation to carry out maintenance has not changed. You must take all reasonable steps to carry out maintenance if you are contacted by your tenant. The key is to plan ahead. If someone is self-isolating, then book in a time that suits all. If external maintenance is required, then (with the tenant's permission) you can do this even if the occupants are self-isolating.

The Government guidance is:

It has never been more important that landlords and tenants take a pragmatic, common sense approach to resolving issues. Tenants should let their landlords know early if there is a problem and landlords should take the appropriate action.

We understand current restrictions may prevent routine and obligatory inspections. While resources are stretched, we are recommending a pragmatic approach to enforcement from local authorities. This should mean that tenants who are living with serious hazards that a landlord has failed to remedy can still be assured of local authority support.

Landlords should also know they should not be unfairly penalised where COVID-19 restrictions prevent them from meeting some routine obligations.

What happens if I can't find a contractor who is willing to attend a property due to the occupants self-isolating?
Again, the key is planning this in. Build up your list of contractors and check their status/ability to work regularly.
Should I be proactively contacting my tenants about reporting any maintenance issues?
Yes. Your obligations to carry out maintenance or perform checks such as gas safety certificates remain the same. Plan these in good time, taking into account any tenant self-isolation period. Encourage your tenants to contact you as soon as an issue arises so that you can plan in repairs.

If you are unable to gain entry to the premises, keep a record of the reasons why you have not been able to enter the property and of your attempts to contact the tenant. If for any reason the tenant is unwilling to grant access to the property or does not respond to your requests, ensure you keep full records of the attempts to contact and any reason why you have not been able to enter the property and carry out the required maintenance.

The government guidance is:

"Good management requires regular review and maintenance of a property, but we understand that planned inspections may be more difficult at this time. However, that is no reason to allow dangerous conditions to persist."

In short, be pro-active with your tenant and ask them to report issues as soon as they arise so that you can prioritise the most urgent issues.

What if a landlord cannot carry out a check or follow up work due to the COVID-19 pandemic?
Despite the current crisis, landlords are still required to comply with the law. If you cannot carry out your obligations, you must demonstrate you have taken all reasonable steps to comply.

If you cannot gain access to the property due to the restrictions in place, or there are no available contractors to carry out the necessary work, it is recommended to keep all evidence of attempts to do so and any correspondence with the tenants.
How can I carry out right-to-rent checks when we are all being advised to self-isolate or practise social distancing?
The legislation has been temporarily changed here. As of the 30th of March 2020, the following temporary changes have been made:
Checks can now be carried out over video calls

Tenants can send scanned documents or a photo of documents for checks using email or a mobile app, rather than sending originals

Landlords should use the Landlord's Checking Service if a prospective or existing tenant cannot provide any of the existing documents
The full government update can be found here.
Can I continue to undertake inspections during the social distancing recommendations?
Yes, but this is not a legal obligation. You may need to consider alternative dates or alternative methods such as WhatsApp video calling.
Can I move a new tenant in?
Yes, people who want to move home can do so. The guidance states: Private landlords and letting agents should not conduct viewings in properties where tenants are symptomatic or self-isolating, or where it has been determined that they are clinically extremely vulnerable and are shielding.

In other cases, where viewings can proceed, they should be conducted in line with the guidance on viewings earlier in this document. Any visits to a property must be made in accordance with government's guidelines on working in other people's homes and social distancing.
What if I have served a valid section 8 or 21 notice but my tenant is too ill to leave the property?
This does not prevent court action being commenced but the Government has introduced new guidance to encourage landlords to work with their tenant to find a solution. Open a dialogue with your tenant to see if anything can be done to help them move out.

Therefore, you might want to discuss an extension of the tenancy or an agreed future date for departure. You may even want to enter into a new tenancy with your tenant.

For further help with this scenario it is recommended you take legal advice as there are time limits for enforcing a section 8 and 21 notice. Legal advice can be accessed by calling the Legal advice helpline number or the claims number on your policy document
What is a rent holiday?
This is an agreement between a landlord and tenant where the tenant is allowed to miss paying rent for a period of time without fear of being served with a section 8 or 21 notice.

These agreements can be informal, but it is highly recommended that a landlord agrees this in writing with conditions (agreed holiday period and agreed re-payment of arrears period), so that action can be taken if the agreement is breached.

This does not mean the tenant has this period rent free, but rather that there is an agreement for the payment or part of the payment to be deferred to a later date.

What if I cannot meet my mortgage repayments due to tenant's failure to pay rent?
Where a tenant is unable to pay their rent in full you should discuss this with your lender.

How do I know if I should claim?
During the current COVID-19 period, the government recommends that all landlords do what they can to work with their tenants to help keep them in their homes.

If you are an ARAG customer, you can get help with this process by calling either the helpline number or claims number in your policy wording.

This information was provided by Paula Hebberd Solicitor & Director at Woodstock Property Law.
Disclaimer - all information in this article was correct at time of publishing.