The RAG #24 ATE Special
Originally published November 2019
Our latest ARAG UK news bulletin - The RAG #24 is an ATE Test Case Special!

Following this summer's Court of Appeal decision in West v Stockport NHS Foundation Trust & Demouilpied v Stockport NHS Foundation Trust we've taken a further look at the implications of the landmark judgments and the immediate impact for the ATE insurance market.

Click on the image below to download this issue.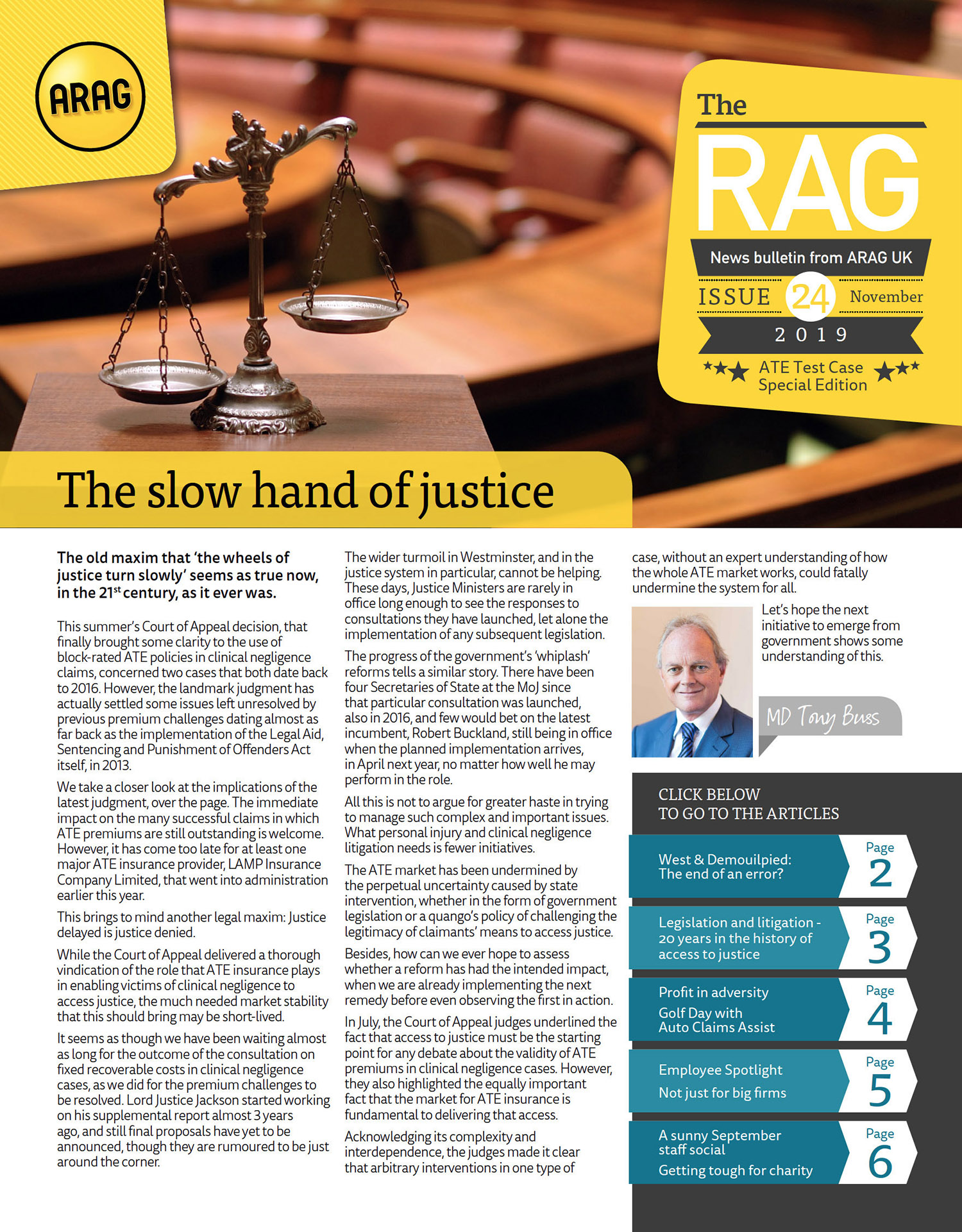 Disclaimer - all information in this article was correct at time of publishing.