BBC row may have contributed to spike in equal pay claims at employment tribunal
Published on 06/04/2018

High profile equal pay claims like the one involving BBC presenters may have contributed to a spike in such cases since last summer's Supreme Court ruling on employment tribunal fees, according to leading provider of legal services and advice to businesses, ARAG.

The first tribunal statistics to include claims made since the government's fee regime was found to be unlawful were released in December. They show roughly the same number of equal pay claims were made in the third quarter to September last year as in all of 2016.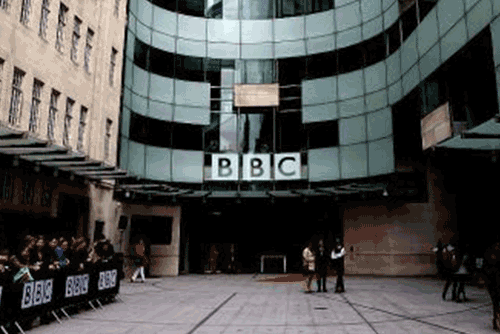 The row at the BBC began last July when the Corporation published the salaries of its top earners, showing a significant disparity between the pay of men and women. The issue has since been the subject of a campaign featuring numerous high profile journalists and presenters which saw the BBC's China Editor, Carrie Gracie, resign the post this weekend.

ARAG is warning that removal of the fees that were required to take such claims to tribunal, coupled with publicity surrounding the BBC and other claims such as those involving some major British supermarkets, may have created a perfect storm for UK employers.

The number of equal pay claims received by the tribunal service dropped by 85% immediately after the introduction of tribunal fees in July 2013 and the annual number of claims remained less than half of the total before they were introduced.

Until the Supreme Court ruled that employment tribunal fees were indirectly discriminatory and thus unlawful in July this year, it cost up to £1,200 to take an equal pay claim to a tribunal hearing, which was clearly enough to discourage many from pursuing their case.
We always have to treat such figures with caution because the raw number of equal pay claims can be distorted by multiple applications being made against a single, large employer." comments Head of Underwriting & Marketing, David Haynes "But it's unlikely this would account for all of this very large increase in claims."

"There is so much publicity about equal pay at the moment and those firms required to publish their gender pay gap by April have started to do so. It's inevitable that cases like this are going to raise the question in people's minds."

Last year, the BBC commissioned a report into pay differences throughout the Corporation which revealed a gender pay gap of 9.3%, roughly half the national average, caused by underrepresentation of women in senior positions rather than a widespread failure to pay people equally for doing the same or equivalent work.

"The gender pay issue at the BBC appears to be focused on a relatively small number of staff in particular roles, " continues Haynes, "but statistics show that many other organisations have a much wider pay gap."

"The media understandably focus on the very large cases involving numerous employees at high-profile organisations, but these cases are less likely to have been put off by the tribunal fee regime, because the fee burden could be shared. However, there are always many more smaller or individual claims that employers may now have to face again.

ARAG's checklist for employers to minimise the risk of gender pay issues:

Evaluate - Organisations with more than 250 employees have legal reporting requirements, but any business with more than a handful of staff should evaluate whether any jobs involve 'equal work'.

Report - If any roles are found to entail equal work, then at least annual reporting should be set up to compare the average salaries of men and of women in equal roles.

Investigate - Sometimes differences in pay can be justified objectively but any such reasons should be recorded for future reference.

Correct - If there are pay discrepancies that cannot be objectively justified, then they must be corrected and the causes addressed to avoid a gap reopening.

"Monitoring your gender pay gap may seem like another piece of difficult or even unnecessary bureaucracy," sums up Haynes, "but it shouldn't be too difficult an exercise to carry out. If the simple fairness of paying people equally to do the same job isn't enough to persuade businesses to do so, they need to realise that getting it wrong is likely to cost a lot more."

"Both ACAS and the Equality and Human Rights Commission publish good advice for businesses to help them ensure they are rewarding all of their staff fairly and equally."