Pandemic response lauded as ARAG wins MGA award
Published on 05/10/2021
ARAG has picked up another significant award, having beaten off some tough competition to scoop the Managing General Agent of the Year prize at the British Claims Awards.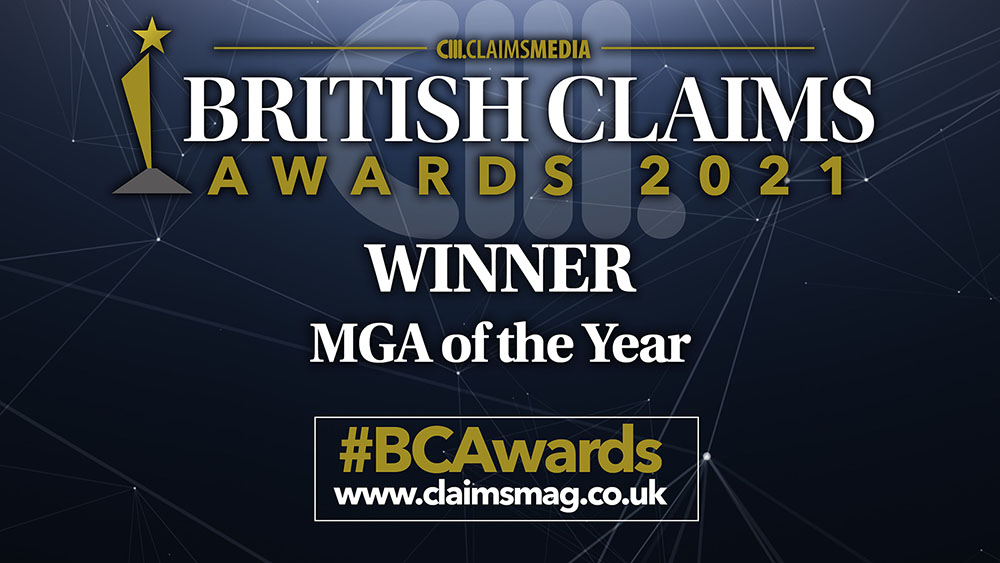 Judges praised ARAG's response to the pandemic, highlighting a solution swiftly developed to resolve tenancy disputes during the first lockdown, commenting:
ARAG stood out during the pandemic, demonstrating an exemplary level of compromise when dealing with both landlords and tenants during a particularly difficult time.
The judging panel also mentioned the support ARAG has given to business partners throughout the pandemic, and the manner in which staff training and development was maintained and even extended under difficult circumstances:
ARAG also deserves the recognition of this award for supporting brokers well during the pandemic and undertaking lots of staff development.
The awards are designed to champion claims as a service across the insurance industry and celebrate the achievements and progress made by leading professionals to serve policyholders and deliver excellent customer service.

ARAG also made the shortlist in the Best Employer category but lost out to medical reporting and rehabilitation provider Speed Medical.

After collecting the trophy at the ceremony held at the Leonardo Royal Hotel London St Paul's, Underwriting Director David Haynes said:
Our claims teams have put in a massive shift over the past eighteen months, helping policyholders who suddenly found themselves in the most terrible situations. The pandemic and its aftermath are far from over, but this award is a testament to the staff at ARAG who pulled out all the stops to make sure our policyholders and partners got all the support they needed.
ARAG has also been shortlisted as a finalist in the MGA Initiative of the Year category of the Insurance Times Awards, which will be presented in December.
Disclaimer - all information in this article was correct at time of publishing.