ARAG Broker Research 2022
Published on 04/04/2022
Commercial insurance brokers have seen increased demand among clients for both regular legal expenses insurance (LEI) products and the more focused employment practices liability (EPL) cover.
While the legal protection market in the UK has grown steadily since the first products were introduced in the 1970s, the pandemic appears to have accelerated demand for and of the cover.

ARAG's research shows that many brokers believe commercial awareness of potential legal issues and risks has increased significantly during the past two years...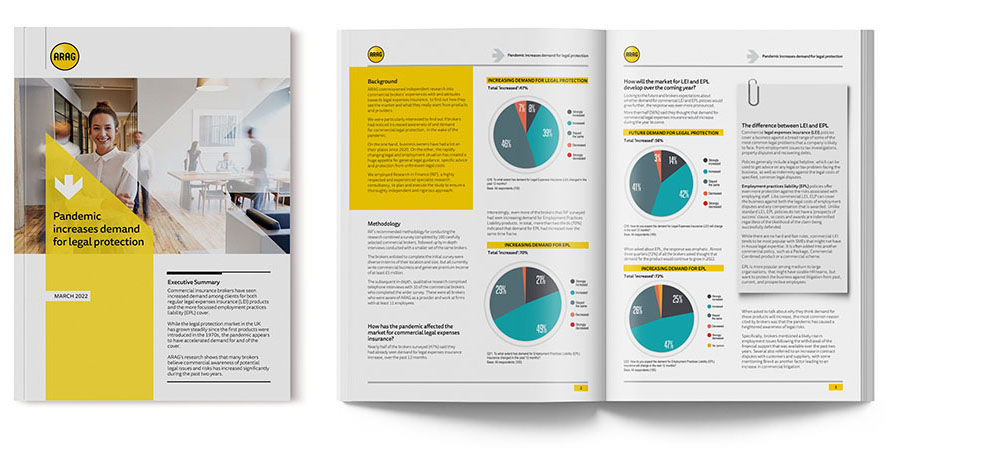 Disclaimer - all information in this article was correct at time of publishing.