City office opening to build on London market success
We have opened another UK office, in the heart of the City of London, to service and expand the increasing volume of business it has secured in the London market.

The new office, which is located on Lime Street, marks a significant milestone for ARAG as the company approaches the 10th anniversary of its UK launch.
Head of Sales, Andy Talbot, comments:
We've always found the London market highly receptive to the ARAG way of doing business, so this is a natural progression for us. We've always sought steady growth with like-minded business partners. Establishing a dedicated and continuous presence in the City will help ARAG take that growth to the next level.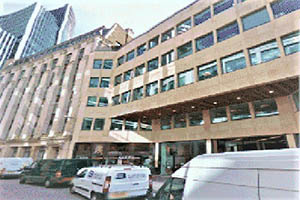 We have also appointed Colin Fennelly to the role of Broker Account Manager with specific responsibility for the growing volume of business the company is doing in the London Market.

Colin has more than 25 years' insurance industry experience with companies that include Cunningham Lindsey, Advisen and Ordnance Survey, during which he held positions in both claims and underwriting before building a career in business development roles for the past 20 years.
I'm very excited to join ARAG as we open this office in London." comments Colin.
"The business has proved remarkably popular with brokers, insurers and other MGAs operating here.
I'm really looking forward to building on that success, and being located in this new office so close to the very heart of the City can only help us achieve that.